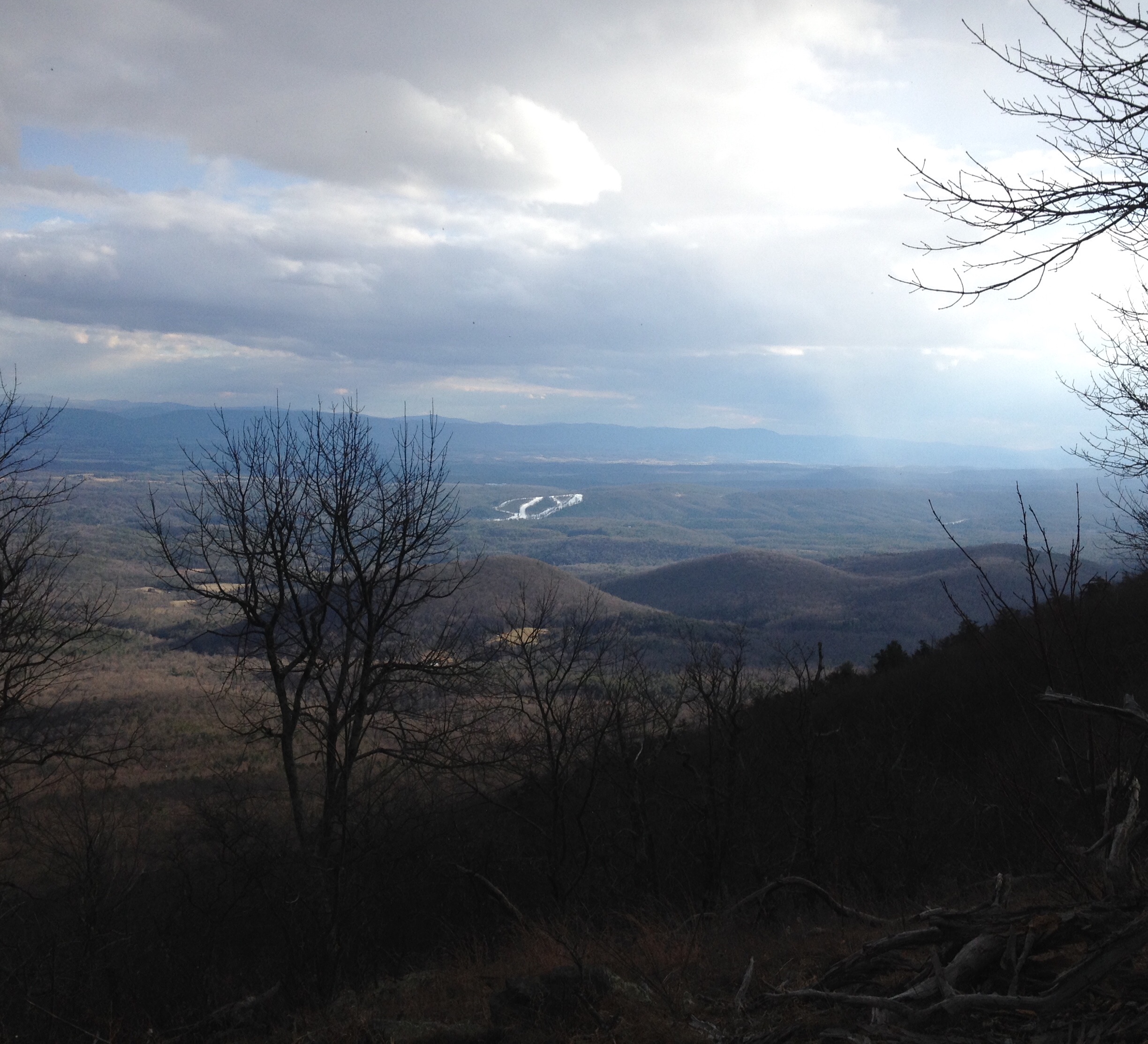 Sunday, 10:00 AM, The car is packed with bikes, backpacks and 4 Mountain bikers ready to explore a section of the Virginia Mountain Bike Trail on great north mountain. The plan: Climb a gravel road, Ride ridge, Descend trail, REPEAT. The Route we chose is on great north mountain several miles south of big schloss, The trails here are comprised of challenging rock moves, loamy pine hallways and stunning overlooks. we were graced with breath taking skies all day that went from cloudy in the morning with spires of sunlight poking through, to sunny blue skies in the afternoon, and more clouds and snow flurries late in the ride.
Great north mountain runs along the west side of the Shenandoah valley, the mountain acts as a border to West Virginia with the state line pretty much following the ridge line. The mountains in this part of the state are reminiscent of the big mountains out west with huge desolate drainage's. There is a huge vertical rock spine that runs the length of the mountain jutting out of the east side of the ridge for its entirety. On top of the ridge the terrain varies between grassy pastures, step rocky ups and downs, and long pine/rhododendron hallways. This is some true back country riding with tight brushy trails, random downed trees and beautiful panoramic views.
Check out our route here!